The pharmaceutical and medical section is a vast global industry sector. There is a large range of assembly and test equipment that is applicable for use within the pharmaceutical and medical industry sector. TQC have been supplying solutions and systems to leading pharmaceutical and medical manufacturing companies worldwide for many years. 
The array of parts that require assembly and testing within the pharmaceutical and medical sector is vast. TQC have supplied solutions in areas that include blood analysis, radiopharmacy, medical diagnostics, cardiovascular equipment, and various other medical devices. From stents to embo filters, medical vials to respiratory filters, inhalers to catheters, TQC have worked with a wide range of devices.
Due to the strict requirements within the pharmaceutical and medical industries, TQC adheres to GAMP, CFR Part 11, and cGMP regulations. In doing so, all equipment, as necessary, is cleanroom certified and manufactured from approved materials. The commonly used validation 'v' is used by TQC as required to ensure the correct processes and documentation trail is worked to.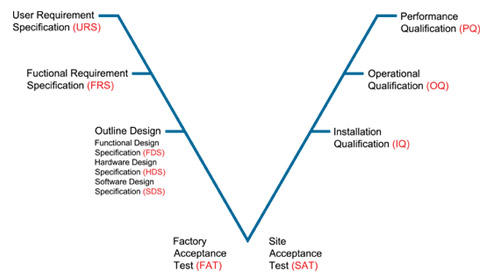 An extra requirement for this industry sector is in the area of cleanliness and contamination. It is common that automation has to be used as there is a need for no human interaction, whether this is due to hazards or contamination. A robot is quite happy operating all day handling hazardous chemicals!
Equipment supplied by TQC includes leak testing systems for medical devices and components and automated handling and robotic solutions that are either integrated into manufacturing lines or standalone system that can be operating in clean rooms.