TQC

has been designing and manufacturing special purpose machines for over 35 years. Special purpose machines and custom built equipment provide the best method for solving those bespoke requirements which include assembly, handling and testing disciplines.

The first question to ask yourself when trying to source any form of special purpose machines or assembly, test and automation equipment is, "Can I buy it 'off-the-shelf?" and will it fulfil all my requirements.

If the answer is, "Yes", then generally this is a more cost-effective solution and can be up and running quickly. If the answer is, "No", or "It is, but…" then you may need bespoke machinery or a turnkey solution that combines special purpose machinery with standard equipment. Special purpose machines and turnkey solutions have some element of special purpose design and that is manufactured to your specification.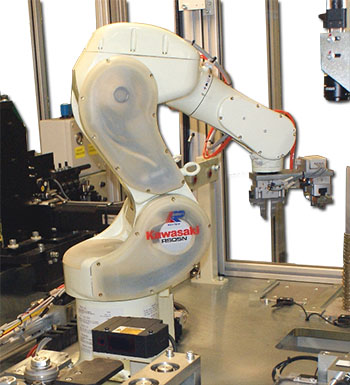 The starting point for any special purpose machine or equipment is in developing the specification or project brief, the customer generally considers two questions,
"This is what we want to be able to do but how?"
"This is what we already have, we need something better, but what?"
Once a specification has been written, machine concepts are proposed. These generally start from a blank sheet of paper or can incorporate mechanisms and solutions previously supplied for similar applications for integration. With over 35 years of experience, we have a lot of designs that can be easily adapted for your special application.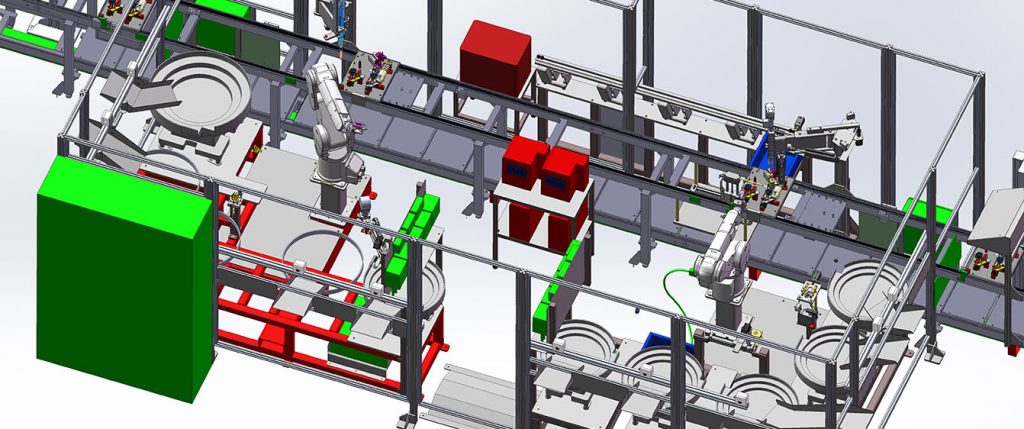 A successful outcome is for all the requirements of the customer to be met and a special purpose machine or system supplied and installed on the customer's site.
In the case of improving existing processes and installations, TQC evaluates what is in place on-site already and assesses whether integration work or replacement machinery will offer the best solution to help the Client arrive at the best solution for their production environment.
At TQC, we undertake all mechanical, electrical and software design in-house from concept to completion. In-house engineering facilities allow us to provide the complete package for all special purpose machine requirements.
A well-defined project brief is an important start to a successful special purpose machine installation, factors that are generally needed in the brief are:
Assembly drawings of the units to be assembled or tested
Detailed tolerance drawings of the parts
Variant information and requirements for changeover and checking correct variant
Samples of the parts
Quality requirements (such as test specifications)
Throughputs or cycle time requirements
Production basis ie single shift or 24 hours, 7 days a week
Project qualification basis, ie running time before delivery
TQC

's areas of specialism include:
Assembly Automation – TQC are specialists in the design and manufacture of bespoke production line equipment, assembly stations and semi or fully automated production lines.
Robot Integration – TQC have produced a number of sophisticated robot systems for several demanding applications.
Leak Testing – special leak test machines, pressure testing machines and systems.