TQC have developed a series of standard leak test benches, the simplest and most cost-effective is the Series 10. The Series 10 simple leak fixture or leak test bench typically incorporates manually actuated seals with a leak test instrument.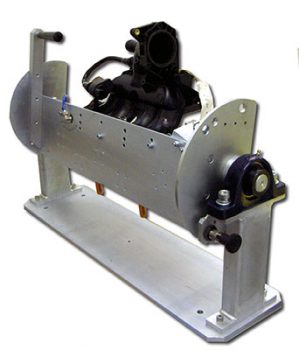 The Series 10 Simple Leak Test Fixture Incorporates:
Fixture nest to locate the part
Manually applied toggle clamps and seals
Leak test instrument
Suitable for low cost, low to medium volume applications
This simple leak test fixture can be configured for either over-pressure, vacuum or dosing applications.
This solution allows simple operation with an operator loading and unloading the test parts. Pass stamps and fixture locking on part failure can be accommodated to ensure the test procedure is fulfilled correctly. The complexity and associated costs for these types of solutions are very dependant on the product that needs to be tested and the leak test specification. The simplest system would be a single port connector and a leak test instrument. A complex series 10 solution may incorporate several port connectors and sealing plates but would still have a single instrument testing a single test volume. Series 10 solutions are always unguarded or have localised guarding if parts need to be guarded during testing the Series 20 and upwards is more applicable.
A case study showing a series 10 simple leak test fixture working with a multi-application leak tester can be seen here. This system has a number of fixtures to allow leak testing of a suite of parts using the same instrument.