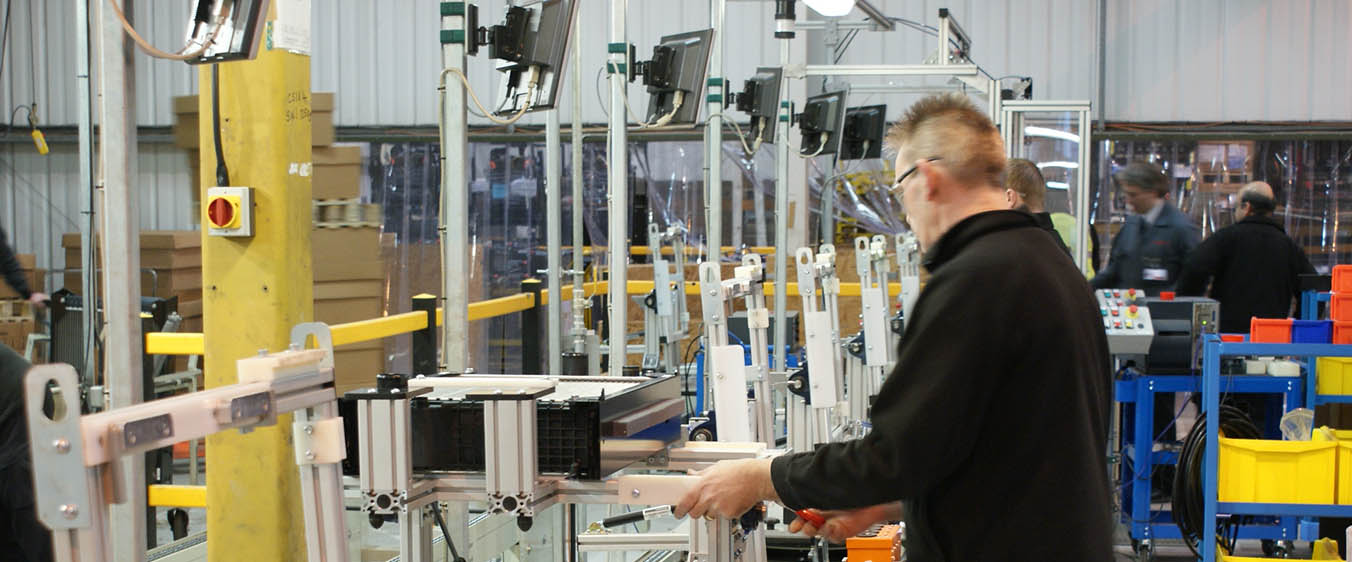 Semi-Automatic Assembly & Testing of Radiators
Client: Leading supplier of advanced automotive technology, systems and components
Part: Automotive Radiators
Machine supplied: Assembly and Test Facility
Overview: This facility has been designed to provide a semi-automatic assembly process and comprises of a slip chain conveyor, which conveys 8 off pallets, which in turn have inter-changeable tooling to suit the radiator system being assembled.
There are 4 manual workstations, a leak test station and an unload station along the front edge of the conveyor, the opposite side of the conveyor is simply used to return empty pallets back to the start. of the process.
At each of the manual semi-automatic assembly stations, there is an electronic torque driver, a tooling nest for drive bits and an operator interface panel. The leak test station has a manually operated guard that is moved in front of the test piece to protect the operator; this is interlocked to the safety circuit.
Key Elements & Operating Parameters
Flexible, configurable pallet based system
TAKT time of 120 seconds
Pallet tooling with features to allow lift and rotation of parts
Assembly tool stations
Leak test station
Intelligent power tools
Local operator control boxes
Standard Operating Procedure (SOP) display system with 6 PC screens
Barcode reading for part verification
Label generation
Live assembly line data on screen
System configured for over 100 different part numbers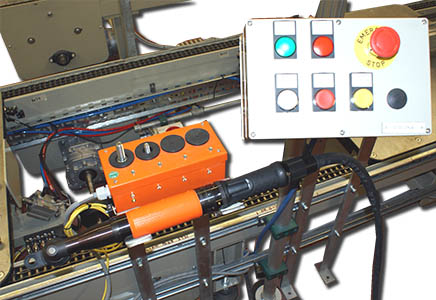 This custom designed and manufactured system provided a cost-effective solution to ensure the correct assembly process was adhered to by the operators and combined a final leak test as a quality assurance check for the final automotive radiator assembly. This type of special purpose machine is ideal for low volume production of many different variants of parts. New design of parts can be accommodated along the same assembly line by simply designing and manufacturing new tooling pallets.
To view a printer friendly format please click below