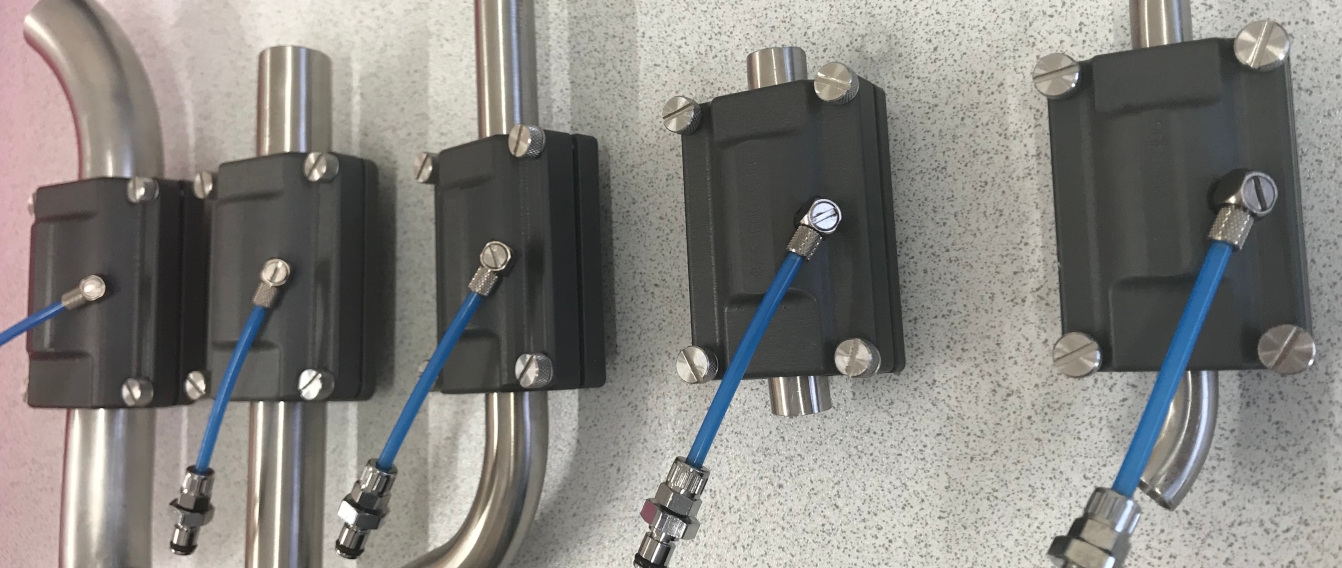 Portable Leak Test System – MALT
Machine supplied: Fully portable leak test system
Client: Leading Global Jet Engine Manufacturer
Part: Remotely located pipe joints
Overview: Building on the success of TAMI a European Union's Horizon 2020 research and innovation programme under Clean Sky 2, TQC have supplied a portable leak test solution to a leading global jet engine manufacturer.
TAMI (Test bench for leakage identification on Aircraft fluid Mechanical Installations) was a three-year project culminating in demonstrating the TAMI bench in a real environment at the Airbus Defence and Space (ADS) site in Seville.
Challenge
To provide a fully portable leak testing solution to be able to test remotely located pipe joints. Electrical and pneumatic services were to be provided by the solution and it needed to be transportable via air travel.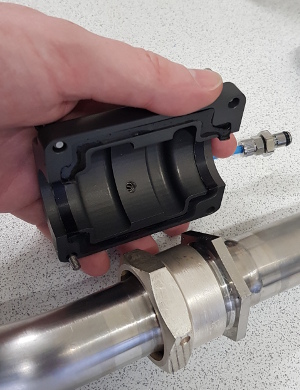 Solution
TQC supplied a system based on the Multi Application Leak Test unit (MALT) and added various accessories to allow the system to be a portable leak test system.
To provide the test pressure a hand pump was integrated, this allowed both positive and negative pressure to be used. Electrical power was from a large capacity battery commonly used on E-bikes. Communications between any operator controls and the instrumentation was via Wifi and a tablet device using an internet browser.
Specific to this application a range of 2-part sealing connectors covering different pipe sizes were supplied. Each connector is manually fitted over the pipe connection and seals onto the pipework to create a test volume around the joint that is used to detect the leakage of the joint.
For ease of use the MALT unit was supplied with a tripod fitting.
Finally, to allow full portability and easy handling all the equipment could be packed into a protective case.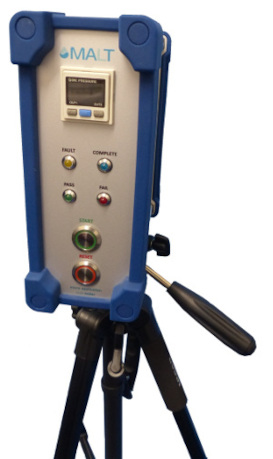 Portable Leak Test System Key features:
MALT unit
Multiple test fixtures to suit various pipe sizes
Large capacity battery
Hand pump
TQC has in the past also integrated a 20 bar high pressure test into similar systems. The MALT has a 3 bar maximum test pressure but by careful arrangement of the test volume, a pressure rise technique from vacuum can be used whilst still pressurising the part to high pressure.
To view a printer friendly format please click below
If you have an application that could benefit from TQC's expertise in leak testing, please contact us by email or phone via the contact details