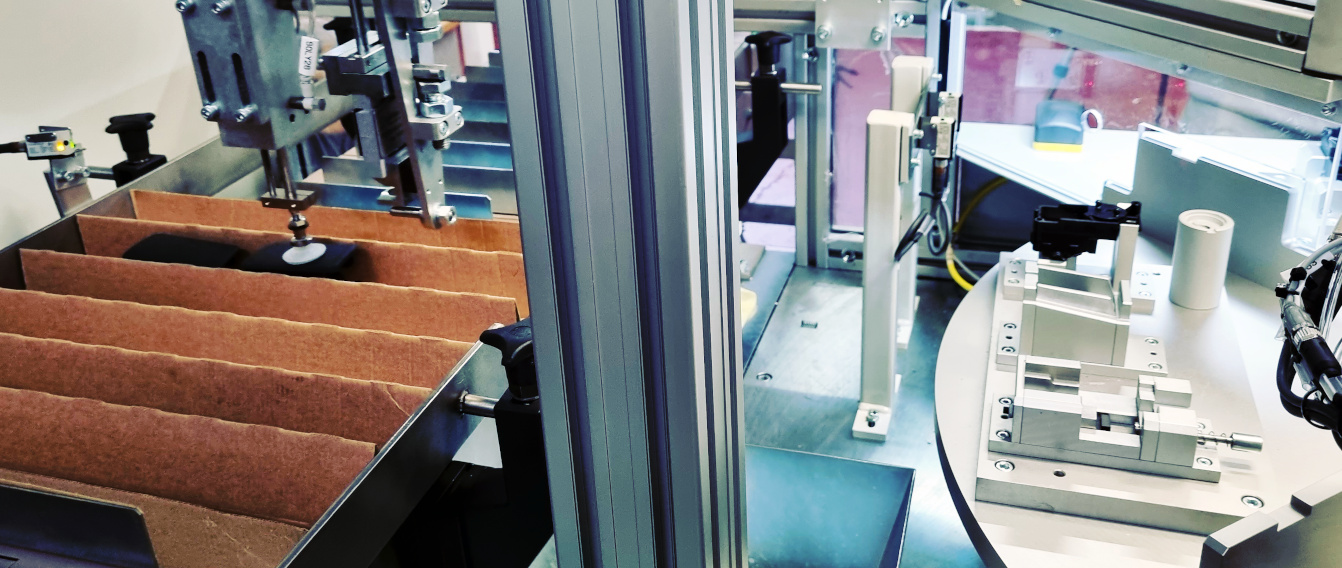 Rotary Table Assembly System for Plastic Parts
Client: Leading Plastic Injection Moulding Company
Part: Automotive Plastic Assembly
Machine supplied: Semi-Automatic rotary table assembly and test system with automated packing.
Overview: This system was designed and manufactured in order to give the customer the ability to automatically assemble and test automotive plastic parts. Part greasing, part assembly and function testing was integrated on this rotary table assembly system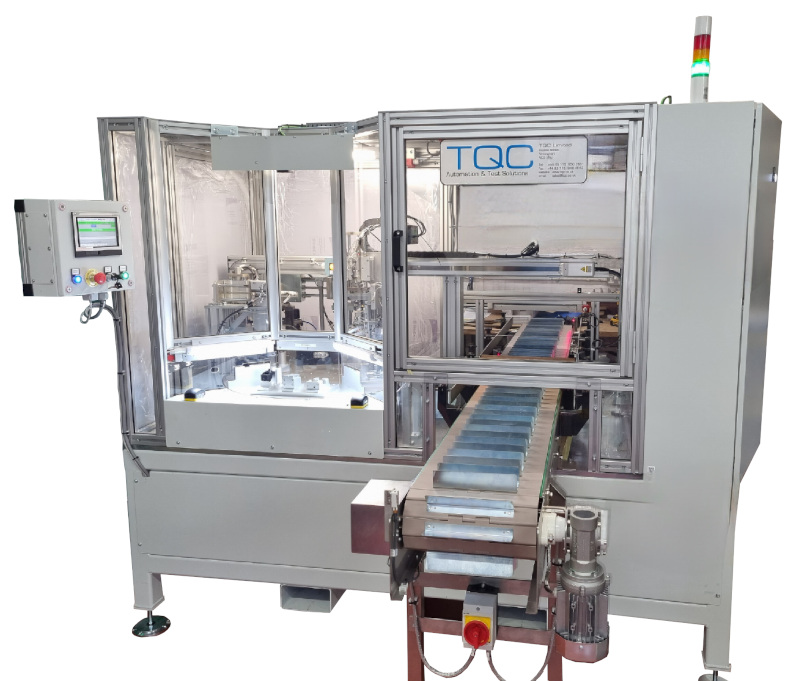 This assembly and test system allows an operator to load plastic parts into a 3-location nest at the front station. The second station automatically dispenses grease onto the required area so the mechanism spring operates correctly. Station 3 at the rear of the machine assembly uses vision sensors to check the parts are correctly fitted together. The final station performs a part function test on the assembly including force monitoring using an integrated load cell. Tested assemblies are automatically unloaded with rejects segregated. Passed parts are loaded into cardboard trays on an indexing conveyor to allow easy packing by the operator.
The system handles 3 different variants of assembly including left hand and right-hand versions of one variant. The operating sequence utilises 2 rotations on the table for full assembly with operator intervention between rotations to transfer parts between location nests.
This rotary table assembly system is PLC controlled with an operator HMI and buttons to ensure smooth operation. Test results are logged and automatically transferred to the customer PC network.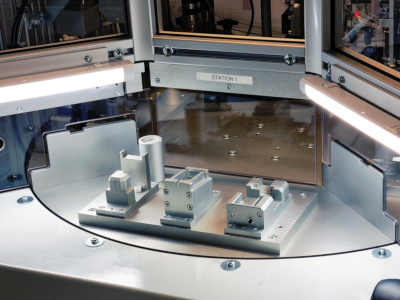 Rotary Table Assembly System – Key Features:
Four station indexing rotary table
Automatic grease dispensing
Part pick and place
Automated function testing with load monitoring
Multi-position outfeed pick-and-place system for reject handling and part packing
Indexing outfeed conveyor with flights for cardboard packing sleeves
Integrated vision to ensure correct parts and assembly
PLC control with datalogging
System handles three variants of assembly
To view a printer friendly format please click below
Rotary Table Assembly System for Plastic Parts
If you have an application that could benefit from TQC's expertise in automatic assembly or automated testing, and the design and manufacture of rotary table assembly systems, please contact us by email or phone via the contact details, please contact us by email or phone via the contact details