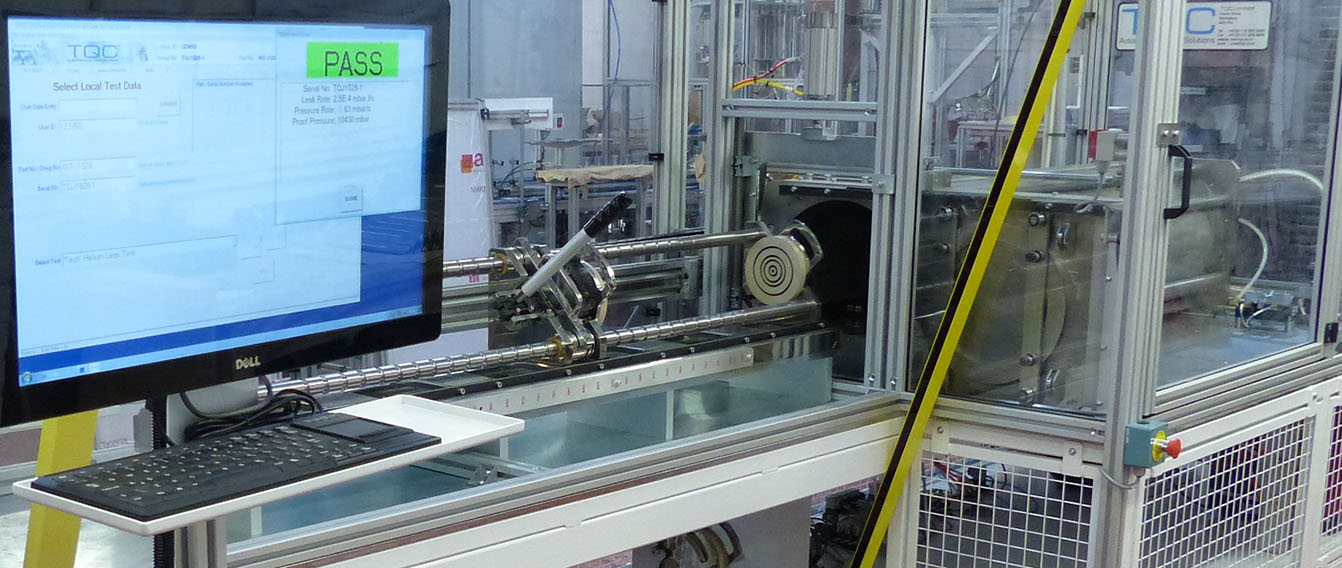 Fuel Pipe Helium Leak Test System
Machine supplied: Fuel Pipe Helium leak test system
Client: Leading Global Aerospace Technology Company
Part: Fuel Pipes for the Aerospace Sector
Overview: This pressure and leak test system is used for production acceptance testing of composite fuel pipes, in a range of types, diameters, and lengths. TQC supplied this pressure testing and helium leak testing solution to meet an overall production rate of 15 parts per hour
This leak test fixture is based on the standard Series 20 drawer concept, this type of solution is suitable for automatic leak testing of small to medium-sized parts. The benefits of using a high vacuum helium leak test are that it is more accurate, more sensitive, a faster test, and uses less helium test gas.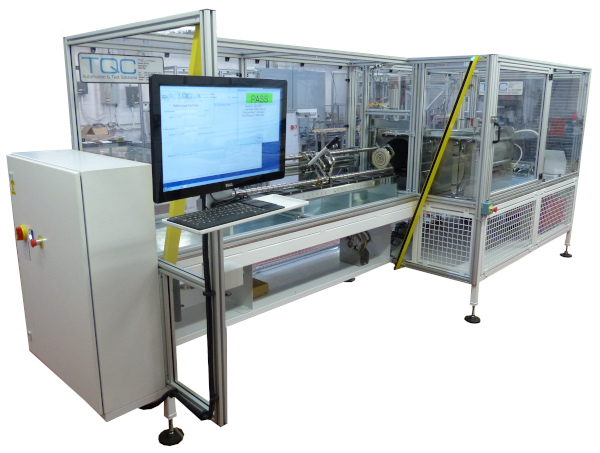 This system allows the operator to load the tooling with a fuel pipe, securing 2 off end clamp units, followed by automated testing. The fixture is advanced into the test chamber, and a door then closes and seals the test chamber. The automated test begins with a high-pressure proof test and if successful moves on to the helium leak test. On completion of the testing the chamber and part vent to ambient followed by opening of the chamber door and transfer of the test piece ready for manual unloading.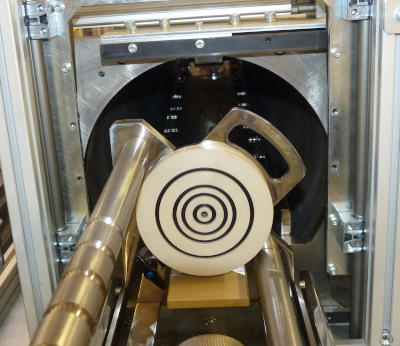 Key features of this Fuel Pipe Helium Leak Test System
Floor standing leak test fixture with manual load/unload
Light guard access
Multi-variant tooling with end clamping
Fixture on an automated carriage to move test part between a load/unload position and a test position
Test chamber with automated door
High pressure proof test upto 210bar
High vacuum Helium leak test unit
Mass spectrometer for leak detection
Test part tracking using RFID and barcode data
PC based control and data handling. Circuit mimic display on PC monitor.
TQC has in the past also provided helium leak test solutions for other parts, for example, fuel tanks, automotive suspension parts, and gas fittings
To view a printer friendly format please click below
Fuel Pipe Helium Leak Test System
If you have an application that could benefit from TQC's expertise in helium leak testing, please contact us by email or phone via the contact details