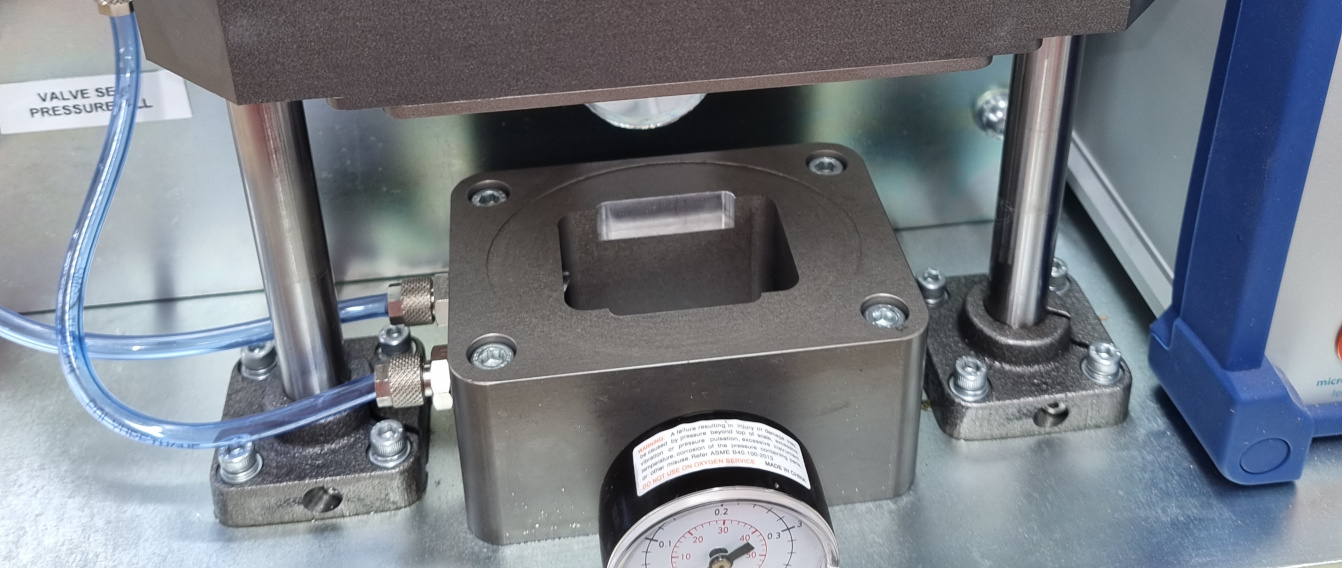 Rugby Ball Valve Leak Test Fixture
Part: Smart Rugby ball valve assembly
Client: Leading Sports Technology Company
Machine supplied: Leak test fixture for very low leakage rate
Overview: This system was designed and manufactured to give the customer the ability to automatically produce 100% checked parts. The leak test was designed to ensure pressure was retained by the valve and so by association, within the smart rugby ball.
Smart Rugby Balls are used on a global scale and include valves that are leak tested by TQC equipment. In 2023 the balls were used in the 6 nations and both summer and autumn internationals and various southern hemisphere internationals. These balls are used in data collection and will go on to be used in officiating soon.
This leak test fixture is a standard TQC Series 10 manual fixture, with tooling designed to suit the shape and geometry of the test piece. This type of solution is suitable for leak testing of small to medium-sized parts at relatively low production volumes. This solution can test up to around 100 parts per hour. A desktop MALT (Multi Application Leak Tester) is used as the leak testing instrument, this unit has integral buttons for operating the unit.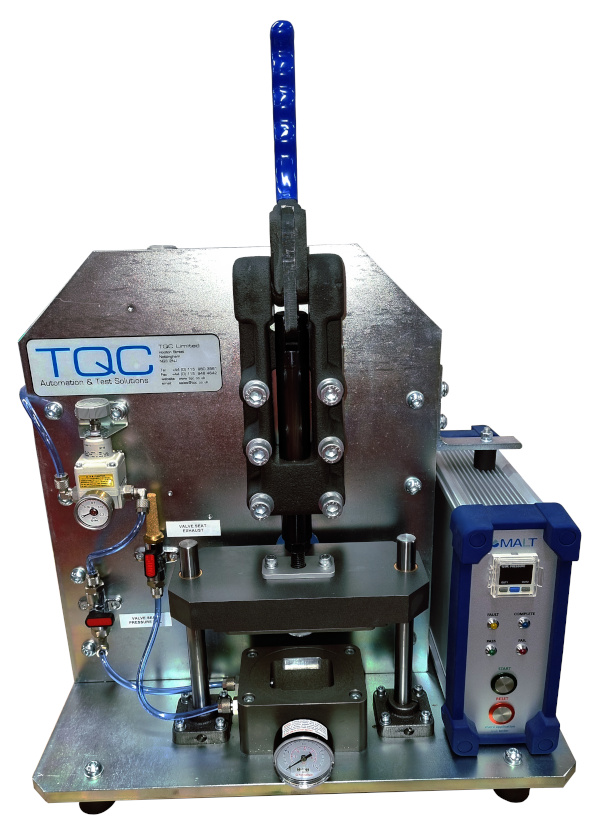 This system allows the operator to load the bottom tooling nest and then to lower the vertical toggle clamp to engage the top tooling. The leak test is then initiated via a button on the MALT unit. On completion of the test a green or red light indicates pass or fail. The operator will then release the clamp to allow manual removal of the tested part.
Rugby Ball Valve Leak Test Fixture – Key Features
System operating at the extremities of air decay leak testing capabilities
Benchtop leak test fixture
Desktop MALT leak test unit with integrated controls
Bespoke top and bottom tooling
To view a printer friendly format please click below
Rugby Smart Ball Leak Test Fixture
If you have an application that could benefit from TQC's expertise in leak testing, please contact us by email or phone via the contact details