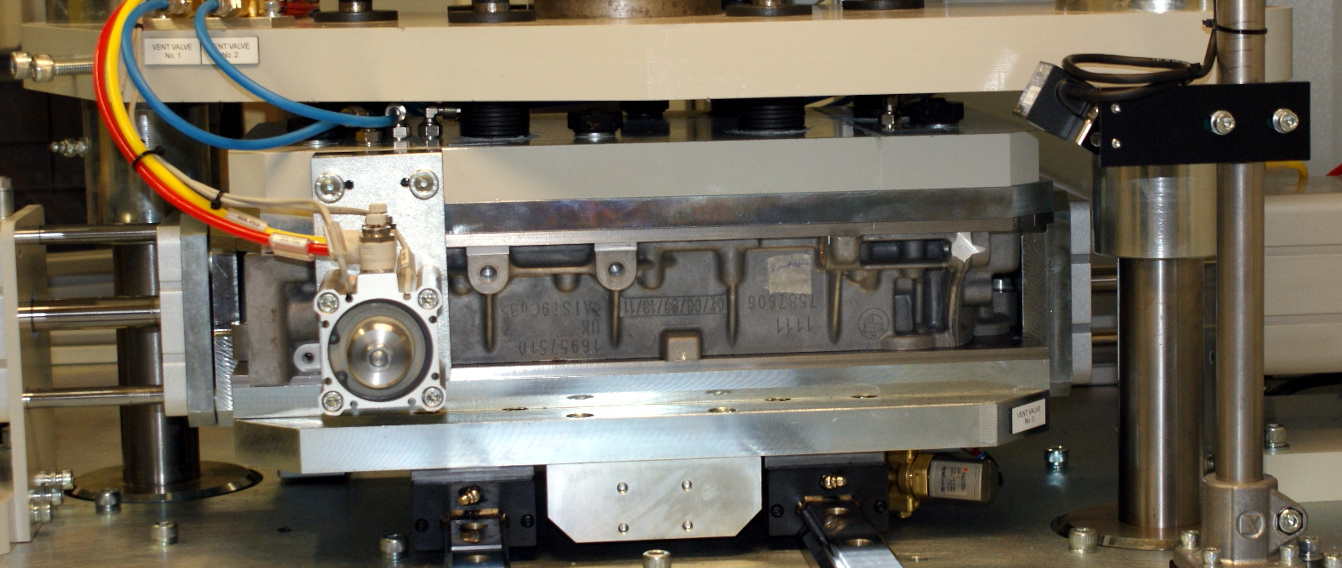 Leak Test Solution for Automotive Bedplates
Machine supplied: Standard Series 40 based leak test solution for automotive bedplate castings
Client: Leading Automotive Aluminium Die Casting Company
Part: Automotive bedplate
Overview: This leak test system is based on the TQC Series 40 range, a proven range standard leak testing solutions designed and manufactured by TQC.
TQC has developed a series of standard leak test solutions, the Series 40 is a cost effective, standard system with integral plc control, capable of housing any Leak Test Instrument. Automatic assembly and part presence detection can be combined with leak testing operations. This allows for compact, space and time-efficient solutions to be provided for higher throughput production.
This machine includes the following features
Manual loading and unloading through light guard positioned at the front of the machine
Automatic scanning of 2D barcode
Automatic sealing system
Automatic leakage test and blockage test cycle
Automatic pass mark via percussion marker
Operator display to show instructions etc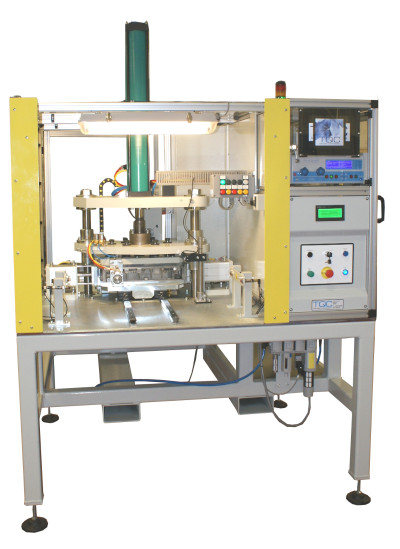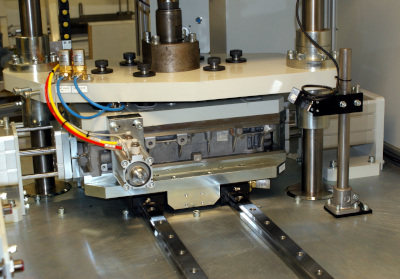 Automotive Bedplate Leak Test Solution Key Features:
Fabricated painted framework with aluminium extrusion guarding.
Two position transfer carriage with load/unload position and test position
Bespoke location tooling
Part infills to reduce test volume and increase leak test sensitivity
Pneumatic clamping of test part
Automatic test connection
Automatic sealing system with multiple seal units for all ports
2D Barcode Reader
Multi-position pass marker
Leak & Blockages tests
Light Guard Access for part loading and unloading
Built in Furness Controls FC0750 leak test instrument
PLC control system & colour touch screen HMI
Graphical display for operator instructions etc.
Proven Standard Series 40 leak test technology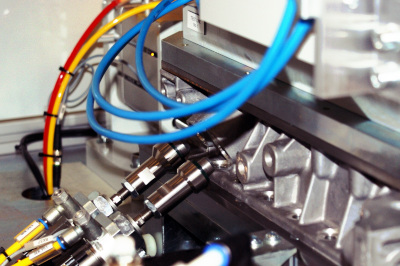 To view a printer friendly format please click below
Automotive Bedplate Leak Test Solution
For more examples of Series 40 and other styles of leak test solutions visit our other pages, all our standard systems can be configured for either over-pressure, vacuum, or dosing applications dependent on your leak testing requirements.