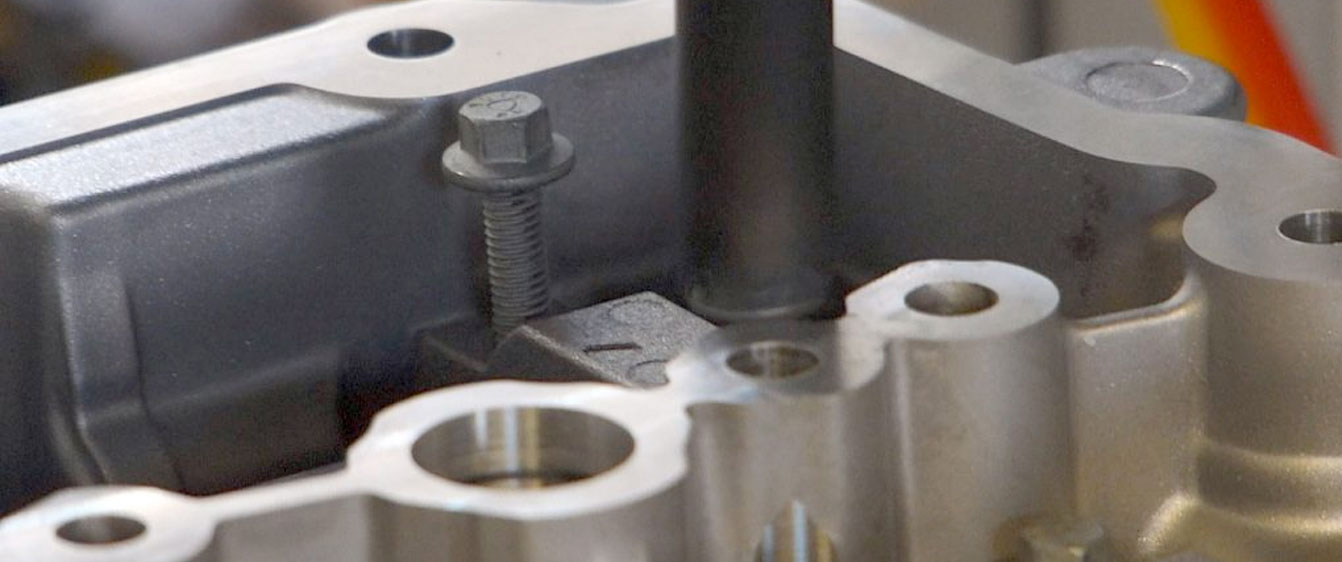 Automotive Casting Multi-Position Screwdriving & Marking System
Machine supplied: Automatic assembly / disassembly machine for cam carrier castings
Client: Leading Automotive Casting Company
Part: Cam Carrier Assembly
Overview: This system was designed and manufactured in order to give the customer the ability to rectify assembled parts and also perform low volume production.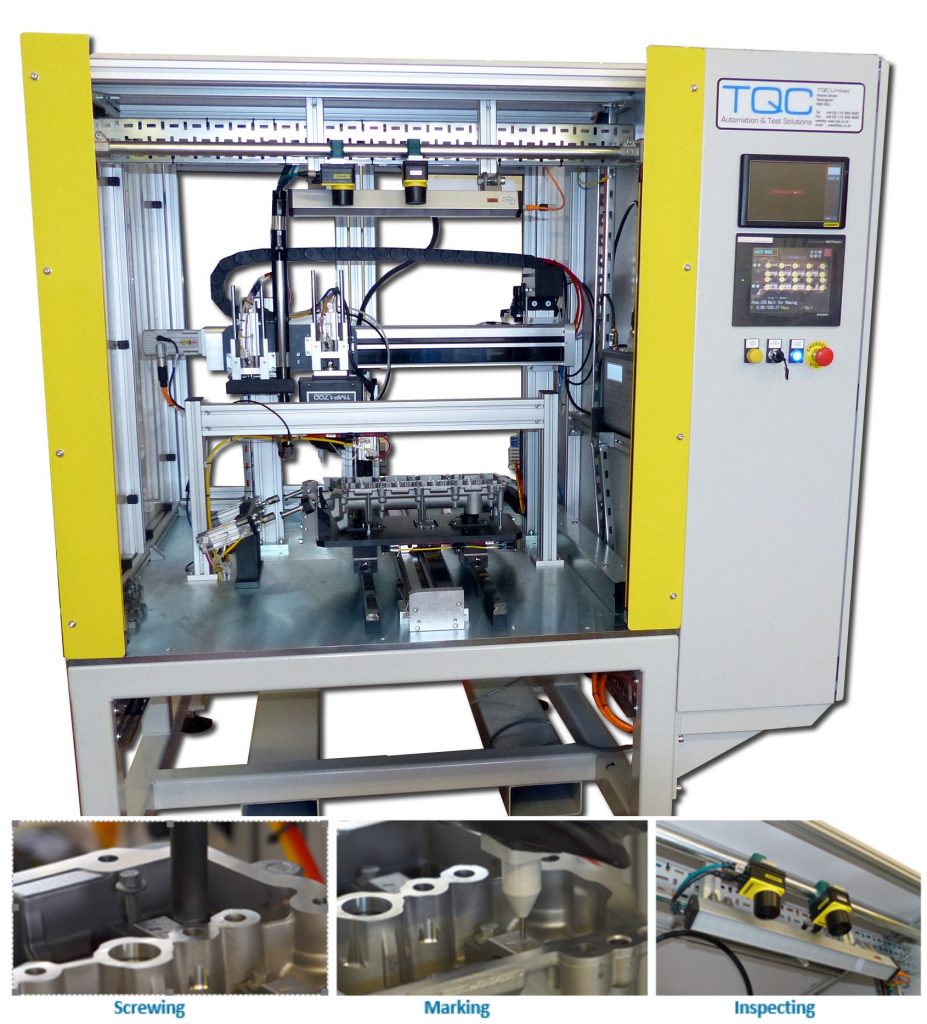 The assembly is a single casting that has 20 screws that secure 9 cam caps in place. The screws are a self-tapping style known as 'Taptight'. Further automatic assembly operations are to insert 2 hollow dowel pins into the casting. After a successful assembly process, fitted parts are marked with identification to ensure that when these parts are removed they can be refitted in the correct configuration.
The automatic assembly machine is constructed from a fabricated mild steel base frame with a steel bedplate. The upper guarding is constructed from aluminium extrusion and polycarbonate panels
Key features:
Two off 2-axis servo drive systems
Electronic screwdriver
Dot peen marker
Pin insertion mechanisms
Two off vision systems with associated light sources
Sequence of Operation (manual & automatic assembly):
Low Volume Production mode
Manual load of main casting and cam caps on machine platen at the front of the machine.
Vision check all parts are present and correct
Machine platen indexes to pin insertion station.
Pins inserted.
Machine platen indexes to main assembly position.
Screws automatically inserted in multiple places with position in 2 axes via the machine platen in one axis, the screwdriver in the other.
Dot Peen marking in multiple positions again using the 2 servo positioning systems
Machine platen returns to front position for final vision inspection of the assembly and reading of the percussion identification marks
Manual unload of the finished assembly
Tear Down or Stripdown mode
This sequence varies depending of the requirements of each particular assembly. The system has the capabilities of removing any screws and refitting, then completing the identification marking and final vision inspection.
There is an automatic rework mode for part assembly parts and also an automatic tear down mode that removes all 20 screws from an assembly. Having completed this machine, TQC has been asked to complete 2 more of the machines, one fully automated for high volume throughput and one for a high-end sports car engine.
This is one example of a special purpose assembly machine designed and manufactured by TQC. There are many other assembly benches and assembly solutions outlined on our website and we have completed many other that we cannot show due to confidentiality.