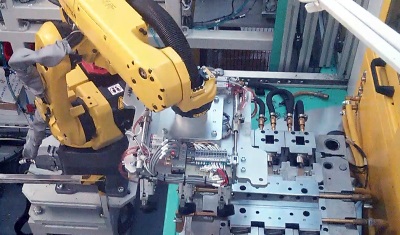 Leak Test Cell with Robotic Handling
Client: Leading Plastic Moulding Company
Part: Automotive Tyre Pressure Sensor
Machine supplied: Leak testing cell with automatic robot handling of parts
Overview: This system was designed and manufactured in order to give the customer the ability to automatically produce 100% checked parts in high volume.
This robot cell includes automatic handling, component bowl feeding, automated leak testing using Multi-Application Leak Tester units, passed and failed part segregation and automatic packing of automotive moulded plastic sensors.
The system integrates a Fanuc 6-axis robot handling 6 inserts from a bowl feeding system into 6 moulds located in a mould tool fastened to a rotary table. On completion of the over moulding process assemblies are transferred to a cooling system using the robot and indexed to a position to be leak tested. On completion of the leak test, the tested mouldings are manipulated into pass/fail/sample chutes to be dropped into packing boxes/bins.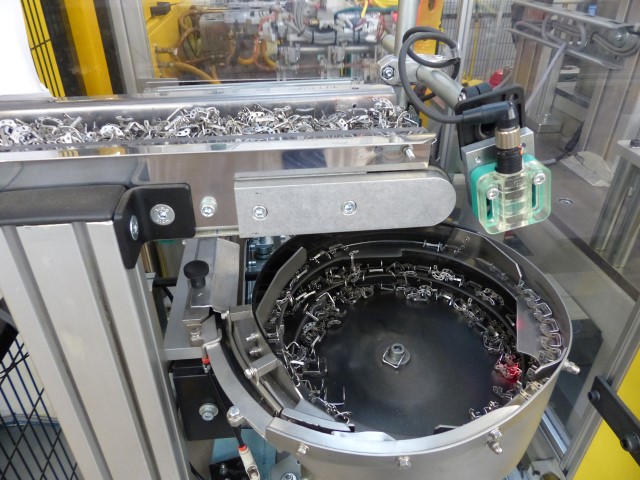 Key features:
6-axis robot with multi-part gripper
Bowl feeding equipment
6 up part handling
Automatic load and unload
Cooling system for stable leak testing
Vision inspection using multiple cameras
Passed / failed parts transfer system.